Welcome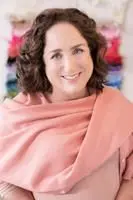 If you think you are having symptoms of COVID-19, or need medical immediate attention call 911, call your primary physician, or go to your nearest emergency room.
* * * * *
These last few months have been truly unprecedented, stressful times, and as a result of COVID-19, my office is temporarily closed, and I am not seeing clients at this time.
I plan to reopen my practice in my current office space when the COVID19 pandemic is under control, and it is safe to resume life/work as normal.
To find a therapist who may be working with clients at this time, try searching on Psychologytoday.com, GoodTherapy.com, or OpenPathCollective.org. You will be able to set filters for your specific insurance, location, and issues treated to find someone appropriate for your needs.
Please note that I am always available to current or past clients. If there is an emergency, know that you can call, text or email me at any time. I just cannot schedule full sessions with anyone at this time, and cannot guarantee privacy during our phone conversations.
Connect with family and friends from the safety of your home by phone or video, keep moving your body, feed your mind and body with healthy ideas and food. Reconnect with someone you haven't spoken with in a while, or something you used to love to do... Make art, journal, play/listen to music, make up silly games and dance moves, play dress up and take funny pictures... be creative.
You are not alone. Please stay healthy.
Warmly,
Jill